Board Member - Hon. Kaifala
Assumed office : 08/02/2021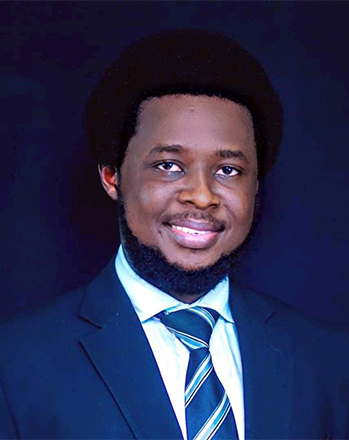 Francis Ben Kaifala, is the Commissioner of the Anti-Corruption Commission of Sierra Leone. Before now, he was Senior/Managing Partner in the Firm Kaifala, Kanneh & Co., a private law firm in Freetown. He is a household name at the Sierra Leone Bar and had served as the Public Relations Officer and Spokesman of the Sierra Leone Bar Association in the year 2012-2013. He is currently also the President of the network of Anti-Corruption Institutions in West Africa (NACIWA).                                        
As Head of the Anti-Corruption Commission of Sierra Leone, his result-oriented leadership has favorably led that institution success in the fight against corruption with record improvement in all global and local indexes, surveys and reports.
Francis is a product of the Sierra Leone Grammar School and Fourah Bay College - University of Sierra Leone, and the Sierra Leone Law School. He holds the interdisciplinary LL.M (Master of Laws) in Law and Economics jointly awarded by the School of Law and the School of Economics and Finance at Queen Mary, University of London, in London, United Kingdom. He is also alumnus of the prestigious Fulbright Scholarship Program in the US and graduated with the LL.M (Master of Laws) in Comparative Constitutional Law, Administrative Law and International Human Rights at the University of Texas at Austin, in the United States of America. He was Human Rights Scholar at the Bernard and Audre Rapoport Centre for Human Rights and Justice in Austin, Texas where he engaged in enriching human rights work, experience, and training in that prestigious institution. He is currently a PhD in Law student via Distant Learning with the University of Leicester in the United Kingdom.
Francis has won several Awards including US State Departments' International Anti-Corruption Champion", 50 Influential Young Global Leaders" by the Global Initiative for Good Leadership, "Obama Africa Leader 2019" by the Obama Foundation, "West Africa's Young person of the Year 2019" by Confederation of West African Youths; "Sierra Leone's Public Servant of the Year 2019" by the AWOL (National Achievement Awards); etc.