This year's African Anti-Corruption Day celebrations were led by the African Union Advisory Board on Corruption. They were held on July 12th 2022, Zanzibar, Tanzania.
The African Anti-Corruption Day was designated by the African Union to commemorate the adoption of the African Union Convention on Preventing and Combatting Corruption as a framework that guides Member states in the fight against corruption.
The Celebrations for this year were  held under the theme : Strategies and Mechanisms for the Transparent Management of Covid-19 Funds.
In attendance at the main celebrations were the President of Zanzibar HE President Hussein Ali Mwinyi, his first Vice president -Hon. Othman Masoud Othman and the Prime Minister of Tanzania, Hon Kassim Majaliwa. Others included religious leaders, members of the Civil Society, government leaders from Zanzibar and the Republic of Tanzania.
The President of Zanzibar HE Hussein Ali Mwinyi in his message of the day - urged citizens to be very vigilant against corruption especially with funds allocated to Covid19 recovery.
"The government benefitted from Covid19 recovery funding from the International Monetary Fund (IMF). Our performance should reflect the value of the money received" - HE Dr Hussein Ali Mwinyi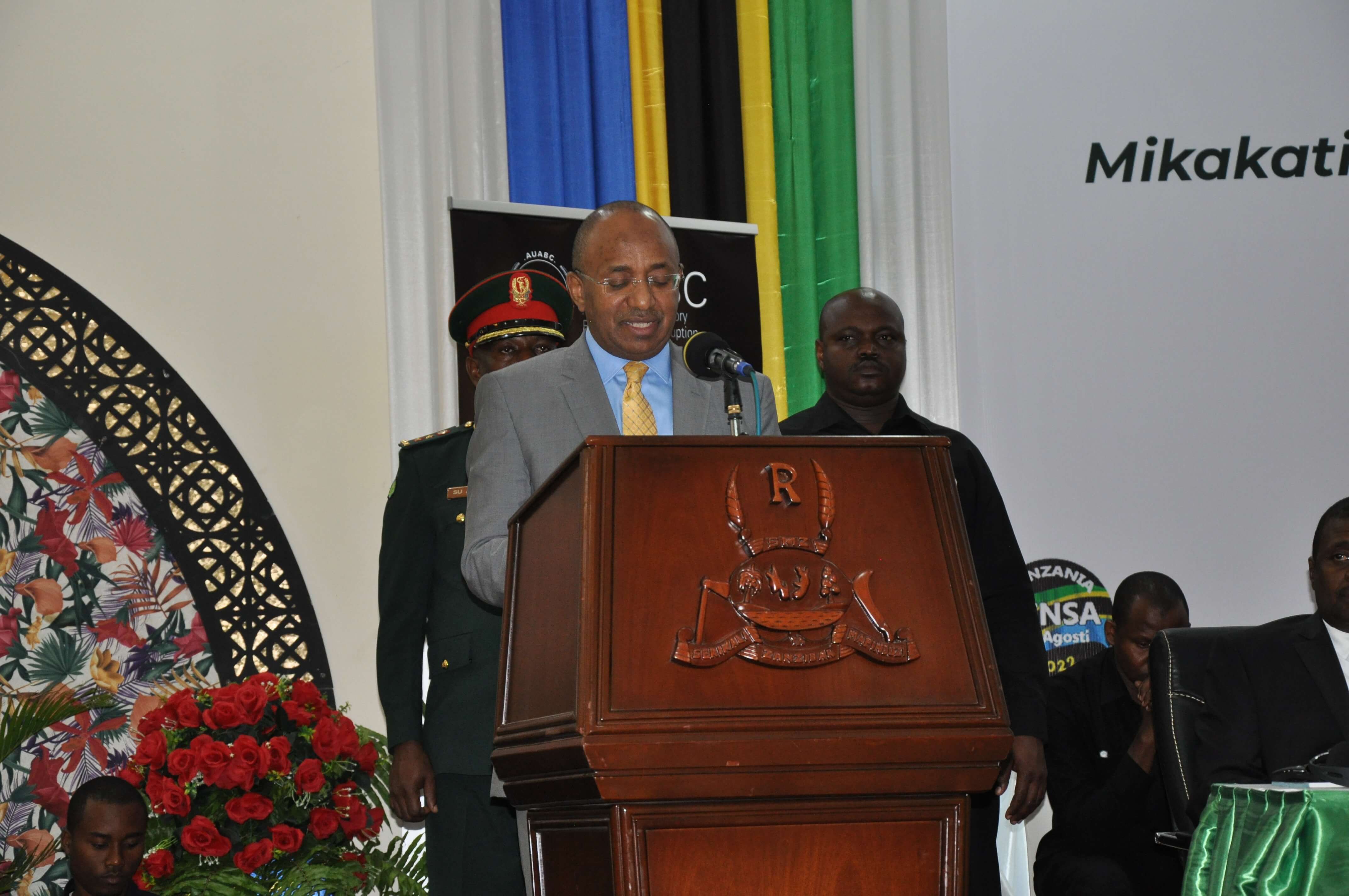 To mark the day, the Chairperson of the African Union Commission, H.E Moussa Faki Mahamat made mention of the fact that  lot of resources, both financial and material, were provided to countries to facilitate the management of the pandemic, but also called upon member states to strengthen accountability mechanisms for emergency responses so as to curb done on Corruption.
"There is need to strengthen accountability systems in our Member States for emergency responses such that though governments make huge  public expenditures to deal with crisis,  there are no opportunities to circumvent the standard operating procedures and approval processes that are required in procurement or public finance management. " He said.
In his remarks to the many dignitaries in attendance - the Chairperson of the African Union Advisory Board Against Corruption, Hon Jean Louis Andriamifidy said that the Board had conducted a study to identify good practices and lessons learned in the management and auditing of Covid-19 pandemic funds by Member States across Africa. The report had identified some recommendations such as :
The need to adopt continental and regional measures on management and auditing of pandemic funds.
 Member States to enact national policy for management and auditing of pandemic funds.
Strengthen Supreme Audit Institutions (SAIs) of Member States for pandemic response.
Member States to strengthen capacity of national anti-corruption agencies to prevent and combat corruption in the value chain of pandemic funds.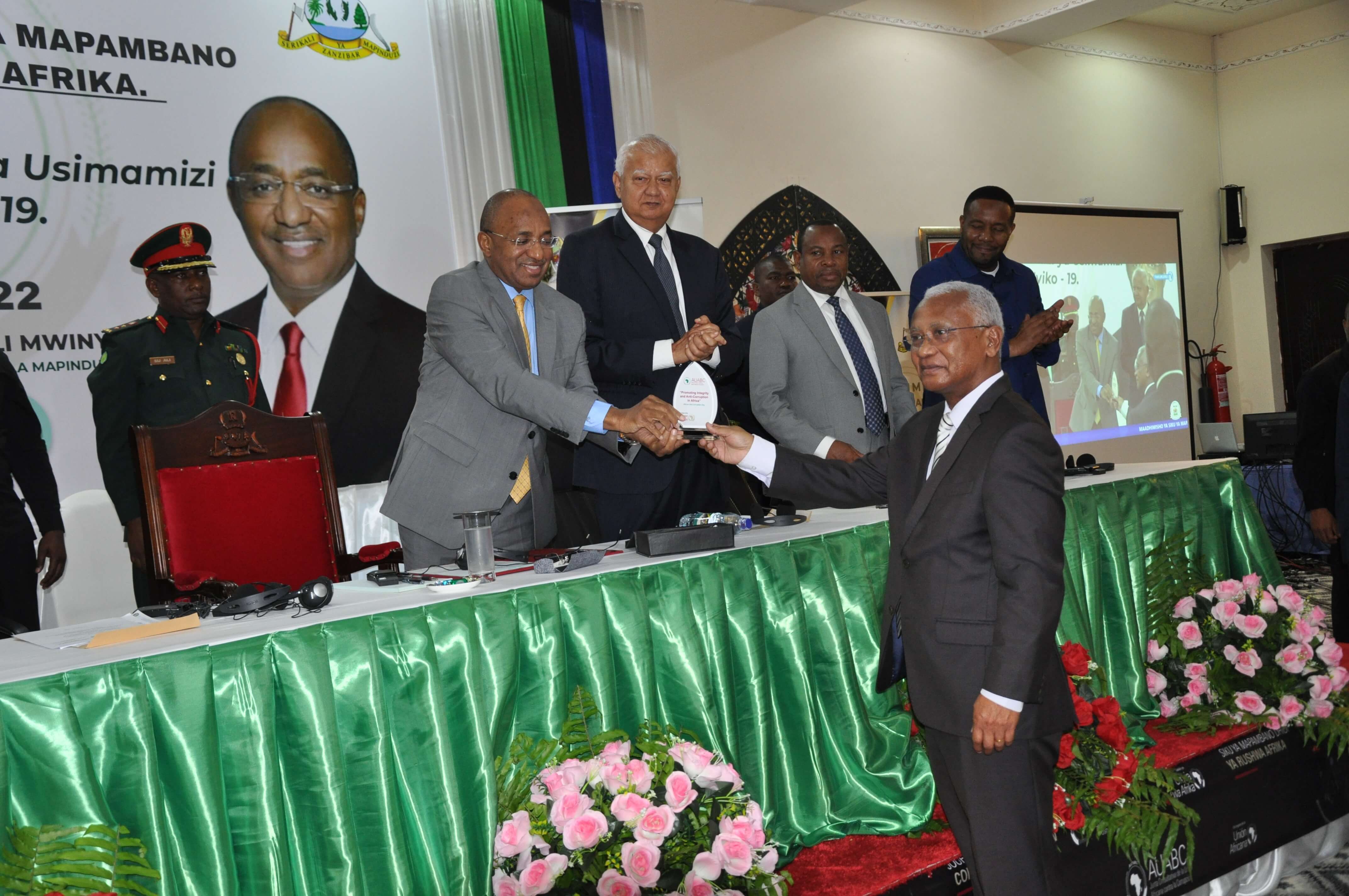 The African Union Advisory Board Against Corruption presented an award to the president of Zanzibar for his work in fighting corruption.