The African Union Advisory Board Against Corruption (AUABC) received a delegation of Chief Justices from the United Republic of Tanzania, Zanzibar, Botswana, Eswatini, Malawi, Mozambique, Nigeria, Uganda, Zambia, and Zimbabwe.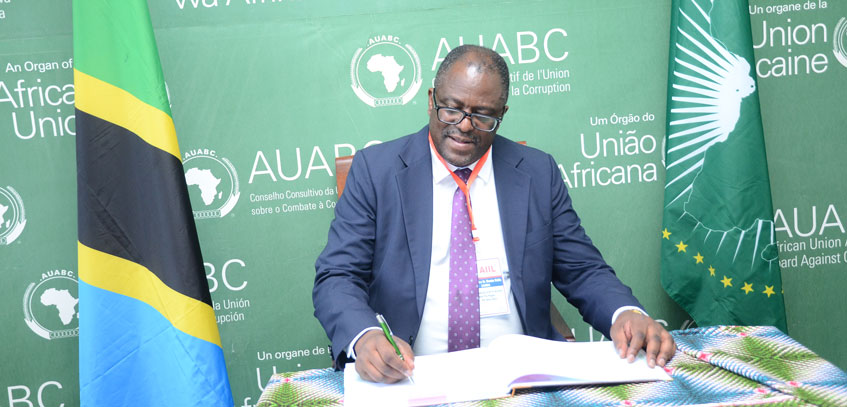 The Honorable Judges are on a working visit in Arusha, Tanzania organized by the African Institute of International Law (AIIL) within a framework program meant to provide a forum for the strengthening of the collaboration between participating Chief Justices and to increase the connection between them and the international judicial and legal institutions based in Arusha and The Hague.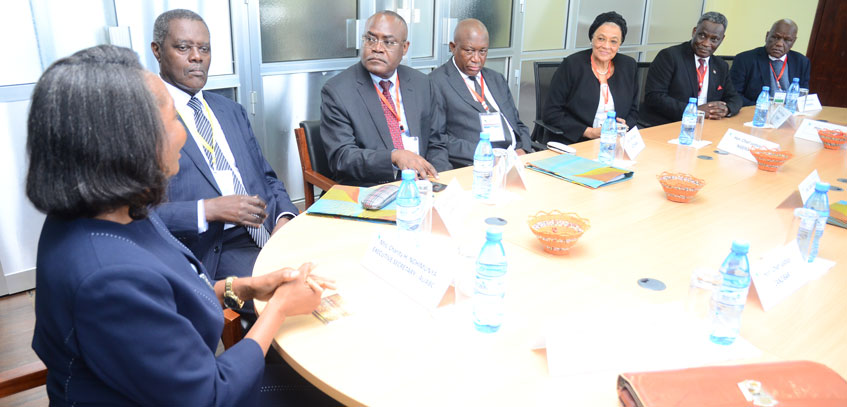 The Executive Secretary, Mrs. Charity H. Nchimunya, made a presentation detailing the role of the AUABC and features and provisions of the African Union Convention on Preventing and Combating Corruption (AUCPCC). She also touched on the role of the Judiciary in the fight against corruption. She emphasized that the provisions as stipulated in the AUCPCC as well as its reach without doubt are related to the work of the Judiciary and the key role it plays in upholding the rule of law.
She also called for stronger partnerships between anti-corruption stakeholders and the Judiciary in ensuring corruption cases are concluded expeditiously. She ended by emphasizing the need for strengthening peer learning among Anti-Corruption Agencies and the Judiciary in best practices and effective implementation of the Jakarta Statement on Principles for Anti-Corruption Agencies as well as the Bangalore Principles on Judicial Conduct.